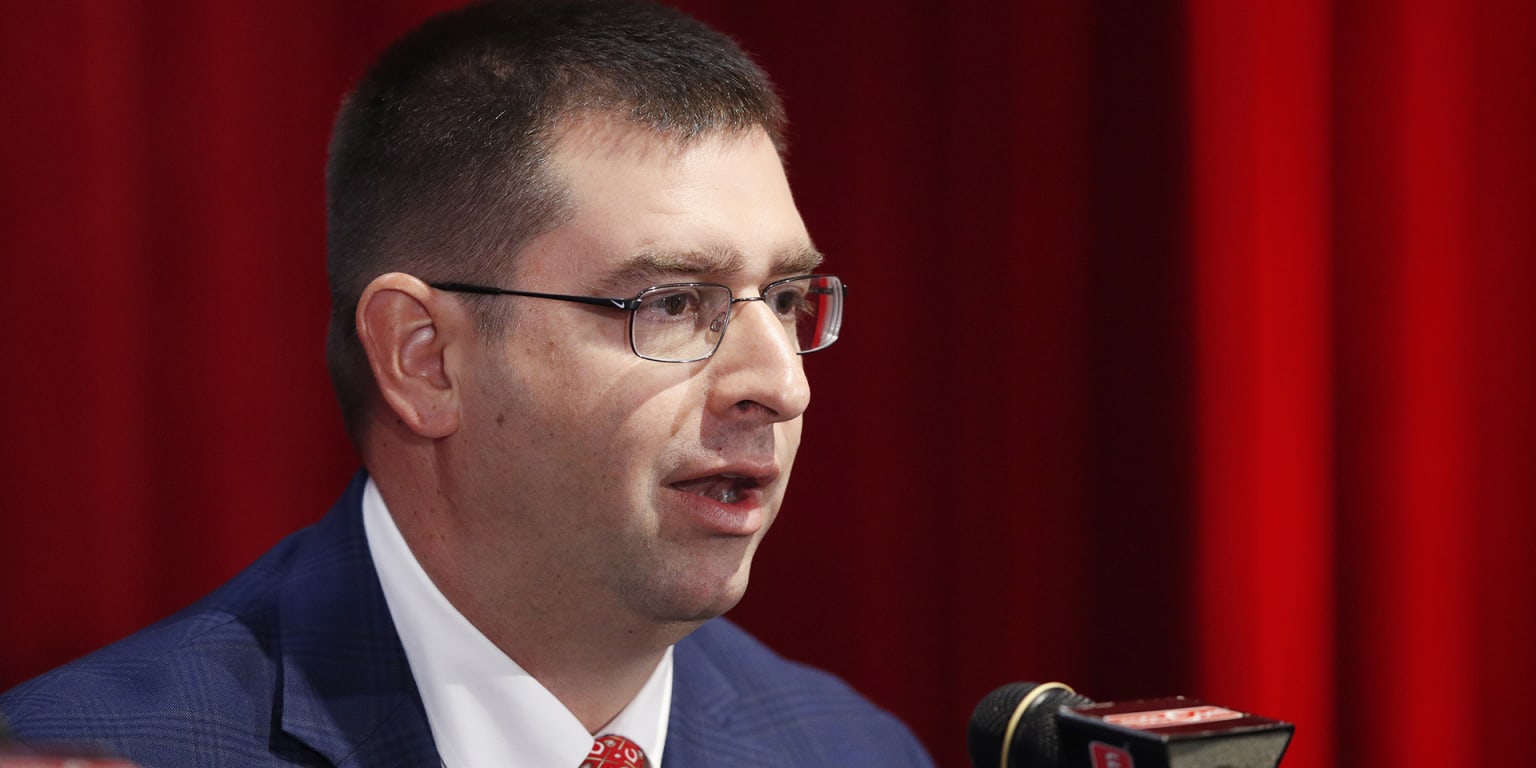 Nick Castellanos unlikely to return to Reds in 2022
Although the Reds still have work to do to complete their line-up by the opener, bringing Nick Castellanos back is not on the club's to-do list.
"We have not been engaged with his representatives," chief executive Nick Krall said, speaking on Saturday for the first time since the end of the lockout.
Castellanos remains one of the best free agents available after opting out of the final two years of his contract in November. The 30-year-old outfielder hit .309 with a .938 OPS, 34 home runs and 100 RBIs for the Reds last season, earning his first career All-Star selection and finishing 12th in NL MVP voting.
So, with the door seemingly closed on a potential Castellanos return, where does that leave the Reds' outfield picture?
For now, the club is looking at Jesse Winker in left field and Tyler Naquin in center or right field. As for the other spot, Krall said the team is still waiting to evaluate Nick Senzel, who underwent season-ending left knee surgery in May, and Shogo Akiyama, who struggled with a hamstring in road to a disappointing 2021 campaign.
While the Reds could certainly provide a starting outfield internally – pending the results of those assessments once everyone arrives at camp – they have spots to fill elsewhere.
Before the lockout, Cincinnati traded Tucker Barnhart to the Tigers, and two days later lost Wade Miley to the Cubs on waivers. That opened up a backup receiver spot, as well as a contest for the fifth-place starter behind Luis Castillo, Sonny Gray, Tyler Mahle and Vladimir Gutierrez. There are also bullpen roles that need to be filled.
"We have vacancies. We are trying to fill them on the outside," Krall said. "Some people are going to step in and take places, whether they're Major League free agents, [non-roster invitees] — we're working on the full range of solutions right now."
Of course, given the pre-lockdown moves, it's also reasonable to wonder what else the Reds might have in store in the coming weeks. Krall said he has been in contact with all the teams since the end of the lockout, although "we haven't done anything on the road yet".
"Right now we're taking calls from everyone. To see where everyone is at, to see where we are and how to improve this club," Krall said. "Our goal is to improve this organization and to continue to improve our organization. It's about building long-term success and sustainability. If there's anything there, I don't want to say yes or no, but we evaluate everything we have."
"If you're in a camp," Krall said, "you have a chance of getting a job."
For now, the Reds are in wait-and-see mode, with the majority of the club's 40 players due to arrive in Arizona on Saturday night or Sunday. At this point, Cincinnati will continue to evaluate all of its options, both internally and externally, as it prepares for Friday's Cactus League opener against the Guardians.
"Whatever we do, we focus on long-term success and sustainability," Krall said. "Everything we do is geared towards those two goals in mind."