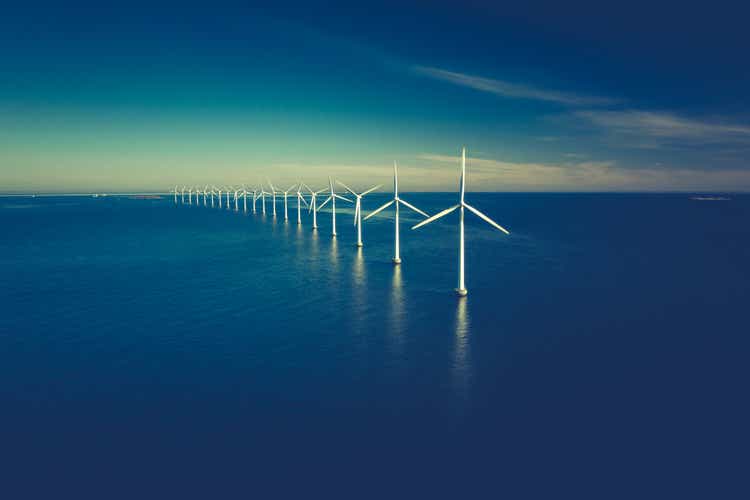 IPO of OKYO Pharma: developer of next-generation eye therapies
OKYO Pharma Limited (OKYO) is a UK-based preclinical-stage developer of next-generation first-generation eye therapies for the treatment of inflammatory dry eye disease ('DED), uveitis, conjunctivitis allergic or ocular allergy ('OA) and acute & chronic neuropathic eye pain ('NOP). The Company has recently filed Form F-1 registration statement with the United States SEC for a proposed initial public offering ("IPO") of its American Depositary Shares ("ADS"), whose price is not yet fixed.
Pipeline
The Company's drug candidates in the pipeline are based on G-protein-coupled receptor ('GPCR) agonist and MAS-linked G-protein-coupled receptor ('MRGPR) agonist, a non-opioid analgesic.
The Company's lead product candidate, OK-101, is a novel long-acting lipid-chemerin peptide agonist of the GPCR ChemR23 that anchors to the membrane and selectively targets immune, epithelial and dorsal root ganglion cells, modulating inflammation and neuropathic pain pathways. In preclinical studies, OK-101 was observed to decrease inflammation and neuropathic pain in mouse models of DED. Big pharma like AstraZeneca (AZN), Novartis (NVS), Pfizer (PFE), etc. are heavily invested in GPCR signaling which has nearly 1000 specific approaches and is the basis for more than a third of all FDA-approved marketed drugs. The 2012 Nobel Prize in Chemistry was awarded to research in this field.
The company recently completed a pre-IND (Investigational New Drug) meeting with the U.S. Food and Drug Administration (FDA), following which it now plans to directly conduct a first-in-human phase 2 trial. to evaluate the safety and efficacy of OK-101 in the treatment of DED. The trial is scheduled to begin in Q4 2022 after the IND is filed in Q3 2022. The trial will be conducted on 100-200 DED patients by Ora, Inc., and is expected to be completed in 6-8 months from the first registration. Global DED Market was around USD 4.2 Billion in 2021 and is projected to reach around USD 6 Billion by 2027 at a CAGR of 5.95%. FDA approved drugs for DED include –
AbbVie Restasis (ABBV), December 2002;

Novartis Xiidra, July 2016;

Eysuvis from Kala Pharmaceuticals (KALA), October 2020;

Tryvaya from Oyster Point Pharmaceuticals (OYST), October 2021.
The Company also plans to evaluate the potential benefits of OK-101 in patients with:
Uveitis – global market size of around $550 million in 2020, expected to reach around $810 million by 2026 at a CAGR of 5.7%,

OA – global market estimated at $1.6 billion by 2027, and

NOP – global market of approximately $8.8 billion in 2020, estimated to grow to approximately $16.7 billion by 2027 at a CAGR of 9.6%.
The Company's second candidate, OK-201, is a bovine adrenal medulla lipid peptide agonist ('BAM) for MRGPR, expressed in sensory neurons, the activation of which inhibits pain perception. OK-201 is being evaluated as a potential non-opioid analgesic for the management of PNO with new topical and nasal formulations under development.
finance
OKYO filed a registration statement on Form F-1 with the SEC on 03/04/2022 for its IPO of a yet unspecified price or number of ADSs, and applied to list them to trading on the Nasdaq Capital Market. The Company's ordinary shares are listed on the London Stock Exchange ("LSE") and the last closing price on 23/03/2022 was £0.07 or $0.0917, a 52-week high. Prior to the filing of the ADS IPO, the Company, in an effort to simplify the capital structure of the Company and render it debt-free, netted all outstanding Convertible Debt Notes and Warrants outstanding subscription by issuing 403,719,360 new ordinary shares without par value. The total market capitalization is now £96.21 or $126.95 million with 1,374,405,468 ordinary shares outstanding. OKYO Pharma US, Inc. is the servicing agent for the ADS. The Company's fiscal year ends on March 31.
Risks
The Company is an "emerging growth company" and a "foreign private issuer" and is not required to file periodic reports and financial statements as frequently as companies registered in the United States.
The price and quantity of ADS have not yet been announced.
The Company had a cash and cash equivalent balance of approximately $5.2 million as of 9/30/2021, and while the Company anticipates a cash trail of at least 12 months, unless Unless the liquidity position is improved before December 2022, the company may not be able to continue as a going concern.
As of 9/30/2021, the Company had an accumulated deficit of approximately $109 million.
The Company's lead candidate is based on intellectual property (IP) licensed from On Target Therapeutics LLC, through an assignment from related party Panetta Partners Ltd.. On Target uses technology originally developed in the laboratory of Dr. Alan Kopin at Tufts Medical Center ('TMC) in Boston. But, OKYO has a license from TMC for a separate intellectual property domain for the treatment of symptoms of NOP and uveitis, as well as a collaborative agreement for research focused on NOP.
Conclusion
OKYO Pharma is at too early a stage to form a definite opinion. It can only be seen after trials have generated enough data if OKYO can gain a foothold in the market with an unmet but saturated need with more than twenty players and candidates in the pipeline. It seems at least more than two years away. While the lead candidate may be DED, society's future alignment appears to be more with NOP, which has a huge unmet need without an approved drug.
About the TPT Service
Thanks for reading. At Total Pharma Tracker we offer the following:-


Our Android app and website offers a set of tools for DIY investors, including software in development where you can enter any ticker and get extensive curated research material.
For investors needing hands-on support, our in-house experts sift through our tools and find the best investable stocks, complete with buy/sell strategies and alerts.
Sign up now for our free trial, request access to our tools and find out, at no cost to you, what we can do for you.