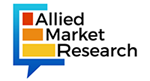 Global Vasculitis Treatment Market Expected to Hit US Dollar
Portland, OR, Oct. 31, 2022 (GLOBE NEWSWIRE) — According to the report released by Allied Market Research, the Vasculitis Treatment Market was estimated to reach $250.1 million in 2021 and is projected to reach $350.1 million by 2031, registering a CAGR of 3.4% from 2022 to 2031. The report provides a detailed analysis of the major pockets of investment, winning strategies, drivers & opportunities, market size & estimates, competitive landscape and changing market trends. Market research is a useful source of information for early adopters, new entrants, investors and shareholders in developing strategies for the future and strengthening their position in the market.
Download a free sample report (275-page PDF with information, graphs, tables, figures): https://www.alliedmarketresearch.com/request-sample/3523
Report coverage and details:

Report cover
Details
Forecast period
2022–2031
Market size in 2031
$350.1 million
CAGR
3.4%
Number of pages in the report
275
Segments Covered
Distribution channel, drug class, disease type and region.
Drivers
Rising prevalence of vasculitis and its treatment
Increase in the incidence of chronic diseases, which has increased the demand for vasculitis drugs
Opportunities
Increase in the rate of adoption of organic products and its development by market players
Constraints
Potential Negative Effects of Using Corticosteroids

Covid-19 scenario-
Due to the recommendations to maintain social distancing, many people treated their illnesses through self-medication or other unconventional methods, which negatively impacted the vasculitis treatment market.
However, as the global situation started to get back on track, the vasculitis treatment market also recovered at a slow and steady pace.
The global vasculitis treatment market is analyzed across distribution channel, drug class, disease type, and region. The report contains an exhaustive analysis of the segments and their sub-segments using tabular and graphical representation. Investors and market participants can benefit from the breakdown and devise schemes based on the most revenue-generating and fastest-growing segments shown in the report.
Purchase order :
https://www.alliedmarketresearch.com/purchase-enquiry/3523
By distribution channel, the hospital pharmacy segment held more than half of the total market revenue in 2021 and is expected to dominate by 2031. The pharmacy and retail pharmacy segment would also show the fastest CAGR of 3.8 % throughout the forecast period.
Based on drug class, the corticosteroids and immunosuppressants segment generated around three-fifths of the total market revenue in 2021 and is expected to dominate by 2031. The biologics segment, on the other hand, would project the fastest CAGR of 4.1% throughout the forecast period.
By disease type, the small and medium vessel vasculitis segment held nearly three-fifths of the total market revenue in 2021 and is expected to dominate by 2031. The same segment would also cite the fastest CAGR of 3.6% throughout the forecast period.
Based on region, the global market in North America generated more than two-fifths of the total market revenue in 2021 and is expected to retain the lion's share by 2031. The Asia-Pacific region, in the same time, would manifest the fastest CAGR of 4.1% during the forecast period. Other provinces analyzed in the report include Europe and LAMEA.
Major market players analyzed in the global vasculitis treatment market report include Amgen Inc., Amneal Pharmaceuticals, Inc., Pfizer Inc., F. Hoffmann-La Roche AG, Teva Pharmaceuticals Industries Ltd, GlaxoSmithKline plc, AbbVie Inc., InflaRx NV, Novartis AG and Staidson Biopharma Inc. These market players have adopted several strategies including partnership, expansion, collaboration, joint ventures and others to showcase their prowess in the industry. The report is helpful in formulating the business performance, product portfolio, operating segments, and developments of key players.

Reports on trends in the healthcare industry (book now with 10% discount):
Lateral Flow Analytics Market by technique (sandwich assays, competitive assays and multiplex detection assays), product (kits and reagents and lateral flow readers), application (clinical assays, veterinary diagnostics, food safety and environmental assays and drug development and quality assays) and End User (Hospitals and Clinics, Diagnostic Laboratories, Home Care, Pharmaceutical and Biotech Companies and Others): Global Opportunities Analysis and Industry Forecast, 2021-2030
eye drops and lubricants market By Type (Antibiotics, Hormones, Artificial Tears and Others) and Application (Eye Diseases, Eye Care and Others): Global Opportunities Analysis and Industry Forecast, 2020 – 2030
Human Chorionic Gonadotropin (hCG) Market by Technology (Natural Source Extraction and Recombinant Technology), Therapeutic Area (Female Infertility Treatment, Male Hypogonadism, Oligosperm Treatment and Others) and End User (Fertility Clinics, Research Institutes and Others) – Analysis of Global Opportunities and industry forecast, 2020-2030
Allergy Treatment Market by type (eye allergy, food allergy, skin allergy, asthma, rhinitis and others), treatment (anti-allergy drugs and immunotherapy), dosage form (oral, inhalers, intranasal and others) and distribution channel (hospital pharmacies, retail pharmacies, Online Retailers and Others): Global Opportunity Analysis and Industry Forecast, 2020-2030
Enteral nutrition market by protein composition (standard protein diet, high protein supplement, protein for diabetic patients and others), form (powder and liquid), age group (adults and pediatrics) and distribution channel (hospital sales, retail and Online): Global Opportunities Analysis and Industry Forecast, 2020-2030

About Us
Allied Market Research (AMR) is a full-service market research and business consulting division of Allied Analytics LLP based in Portland, Oregon. Allied Market Research provides global corporations as well as small and medium enterprises with unparalleled quality of "Market research reportsand "Business Intelligence Solutions". AMR has a focused vision to provide business insights and advice to help its clients make strategic business decisions and achieve sustainable growth in their respective market area.
We maintain professional relationships with various companies which helps us to extract market data which helps us to generate accurate research data tables and confirm the utmost accuracy of our market predictions. Allied Market Research CEO Pawan Kumar helps inspire and encourage everyone associated with the company to maintain high quality data and help clients in every way possible to achieve success. All data presented in the reports we publish are drawn from primary interviews with senior managers of large companies in the relevant field. Our secondary data sourcing methodology includes extensive online and offline research and discussions with knowledgeable industry professionals and analysts.
Follow us on the blog: https://www.globalhealthcareindustry.com/