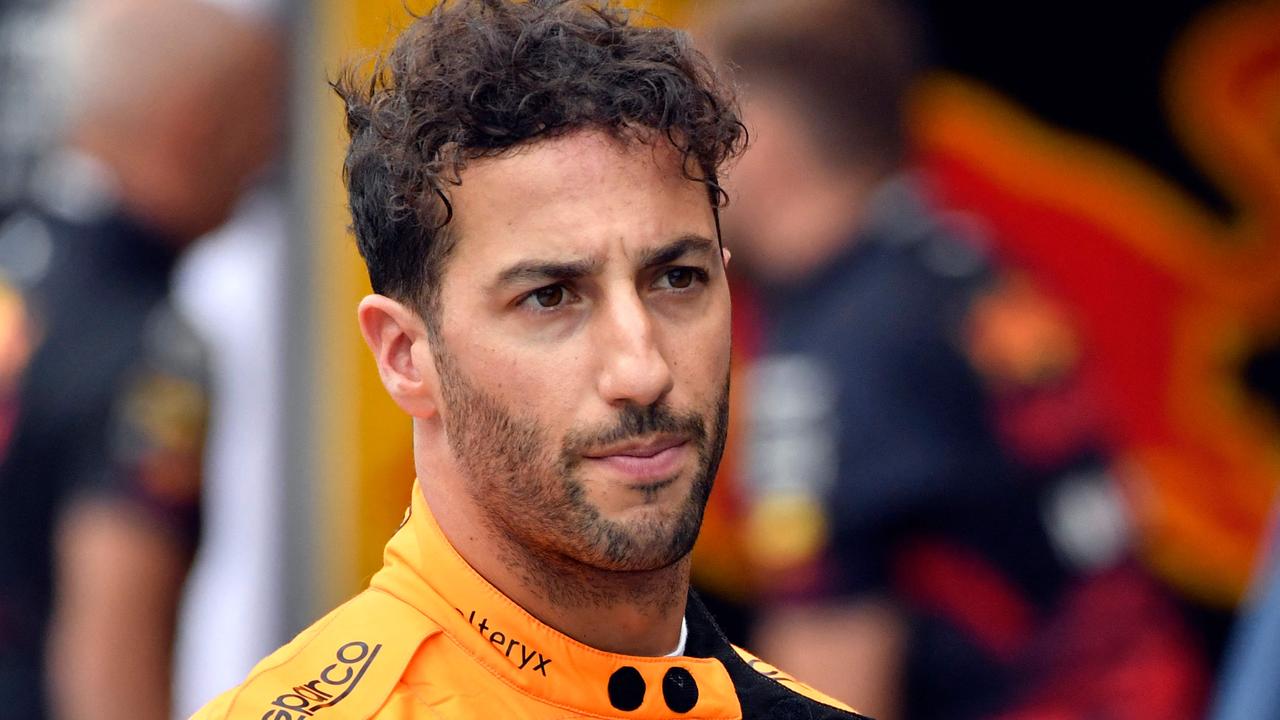 F1 2022: Martin Brundle calls Daniel Ricciardo a 'broken man', drops painful truth bombshell, Belgian Grand Prix result
Formula 1 icon Martin Brundle says it is "painful" to watch Daniel Ricciardo right now, describing the beleaguered driver as a "broken man".
Ricciardo's F1 future is in doubt after McLaren terminated his contract a year earlier in a bid to replace him with fellow Australian Oscar Piastri.
The 33-year-old veteran finished out of the points in 15th at the Belgian Grand Prix overnight in a result that will do little to lift his spirits.
Watch all the practice, qualifying and races of the 2022 FIA Formula 1 World Championship™ live on Kayo. New to Kayo? Start your free trial now >
Max Verstappen won the race in dominant fashion to extend his Drivers' Championship lead to 98 points.
Ricciardo wasn't exactly brimming with enthusiasm when asked about his future this weekend.
Asked on Sky Sports if he would return to Alpine, his former team formerly known as Renault, he said: "Yes. I don't really know how else to say it.
Ricciardo said he wanted to stay "a lot" in F1, adding he would only do so "under the right circumstances".
"Time will tell," he said.
"We'll see. We'll see what looks good and what's good, but it will only be where I think it would be most competitive.
"That's ultimately what it's going to come down to. It will not be about other factors than that.
Brundle was not too convinced that Ricciardo wanted to stay in F1 and lamented that his career had taken a downward turn.
"I don't like watching Daniel," he said on Sky Sports.
"It's painful isn't it. I consider him a friend and rate him massively as a person and a racing driver.
"If I was McLaren I would have done the same thing because he struggles to keep up and you can't stand that for another 18 months. I would have done the exact same thing. How they did it – they made a deal, it's a tough deal.
"Daniel didn't convince me that he wanted to stay on the grid, that he wanted to go to Alpine or elsewhere.
"I think he potentially does, but I saw a bit of a broken man, I didn't see 'I'm going to win a race this year, I'm going to be on the grid next year. I'm going to them show that they made the wrong decision here".
Brundle believes Ricciardo's decision to leave Red Bull for Renault at the end of 2018 is the reason for his struggles and that he will live to regret it.
"He shouldn't have left Red Bull, that's how it seems to me," he continued.
"Moving to Renault was not the right choice for him. He didn't want to stay in what he thought was the (Max) Verstappen team, which contained an element of truth. It's just badly played all along, right?
"He lost his mojo a bit. When I see Daniel going outside the top 10 and running outside the top 10 all afternoon, that's not him and that's not where he is.
"We know he's better than that and I find it painful to watch. I can't imagine how painful it was for Daniel to be in that car flipping across the field.
"Maybe this is all a bit of blessed relief all around and he'll come back and show his courage."
Former F1 driver David Coulthard wondered if Ricciardo still wanted to race in F1.
"I don't think drivers lose their speed, whatever their age, they just lose the need," he told Channel 4.
"Is he just losing that raw youthful hunger he had when he first came into the sport?"
Read related topics:
Daniel Ricardo