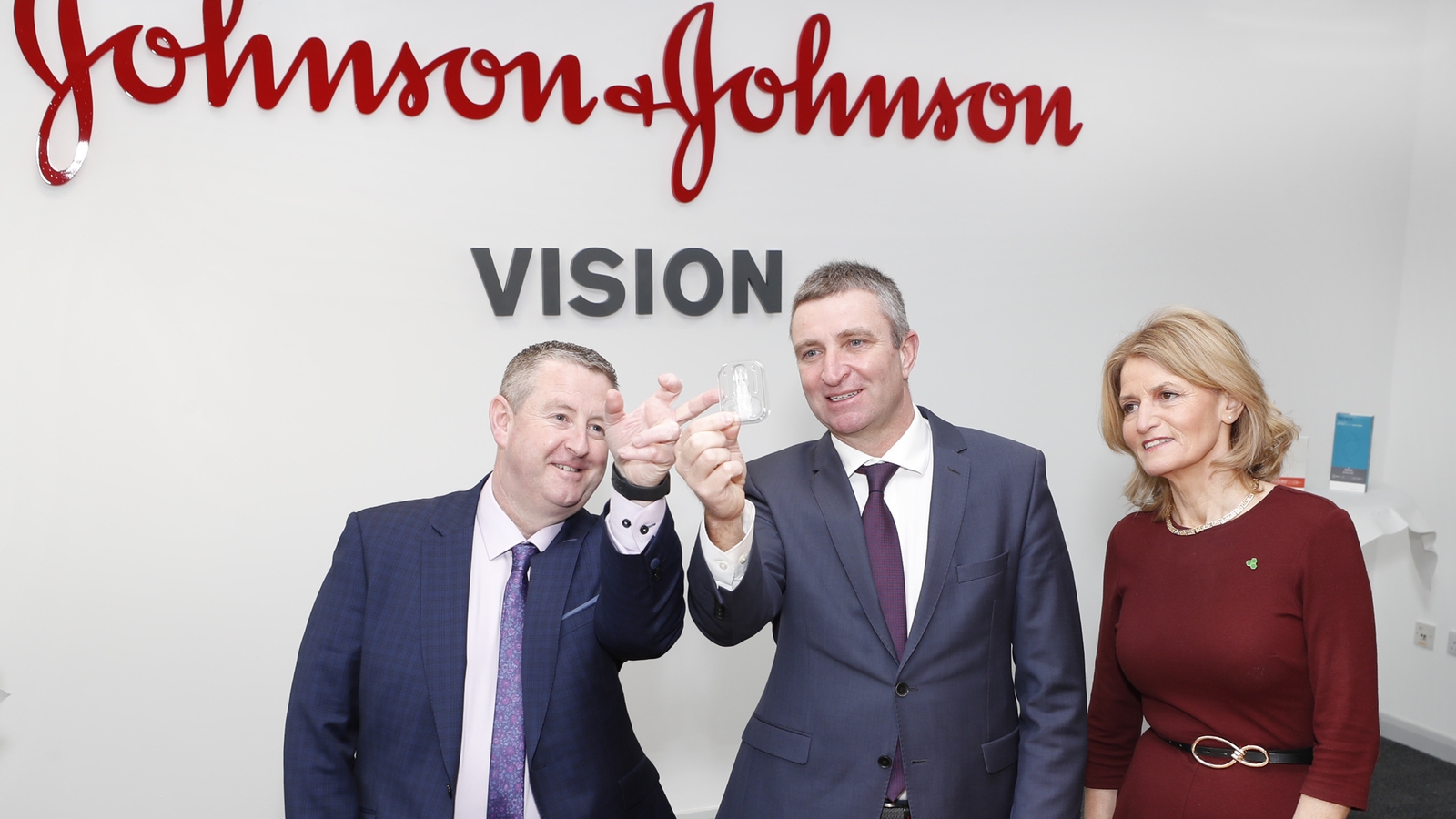 200 new jobs at Johnson & Johnson in Limerick
Johnson & Johnson Vision, which manufactures eye health products at its Limerick factory, will create work for 200 additional staff over the next three years.
Recruitment has begun to hire an additional 120 people spread across Johnson & Johnson's laboratories, automation, engineering and quality control areas.
A further 80 people are expected to be employed on the construction of an extension to the Limerick plant.
Johnson & Johnson Vision already employs 1,600 people at its Castletroy factory – it is the company's largest global manufacturing facility for its contact lens business.
It is investing 35 million euros there, allowing it to expand its product portfolio for intraocular lenses, used in cataract surgery.
This device will replace the eye's natural lens, improving outcomes for people whose sight may become impaired or who develop blindness if left untreated.
Over 4,500 people in Ireland were waiting for cataract surgery last year, and while that figure is down from over 5,500 in 2019, several hundred are waiting over 18 months for this corrective surgery and that is changing often life.
John Fitzgibbon, chief operating officer, said Johnson & Johnson is committed to helping people with cataracts and changing global statistics for people with eye health issues.
Mary Buckley, Executive Director of IDA Ireland, said: "The availability of a highly talented and skilled workforce in Ireland has enabled Johnson & Johnson's ambitious expansion plans.
Niall Collins, Minister of State at the Department of Further and Higher Education, Research, Innovation and Science, welcomed the investment.
He said: "Creating 200 new jobs for the region also proves that we can provide a talented and skilled workforce ready to tackle some of the greatest challenges facing society."